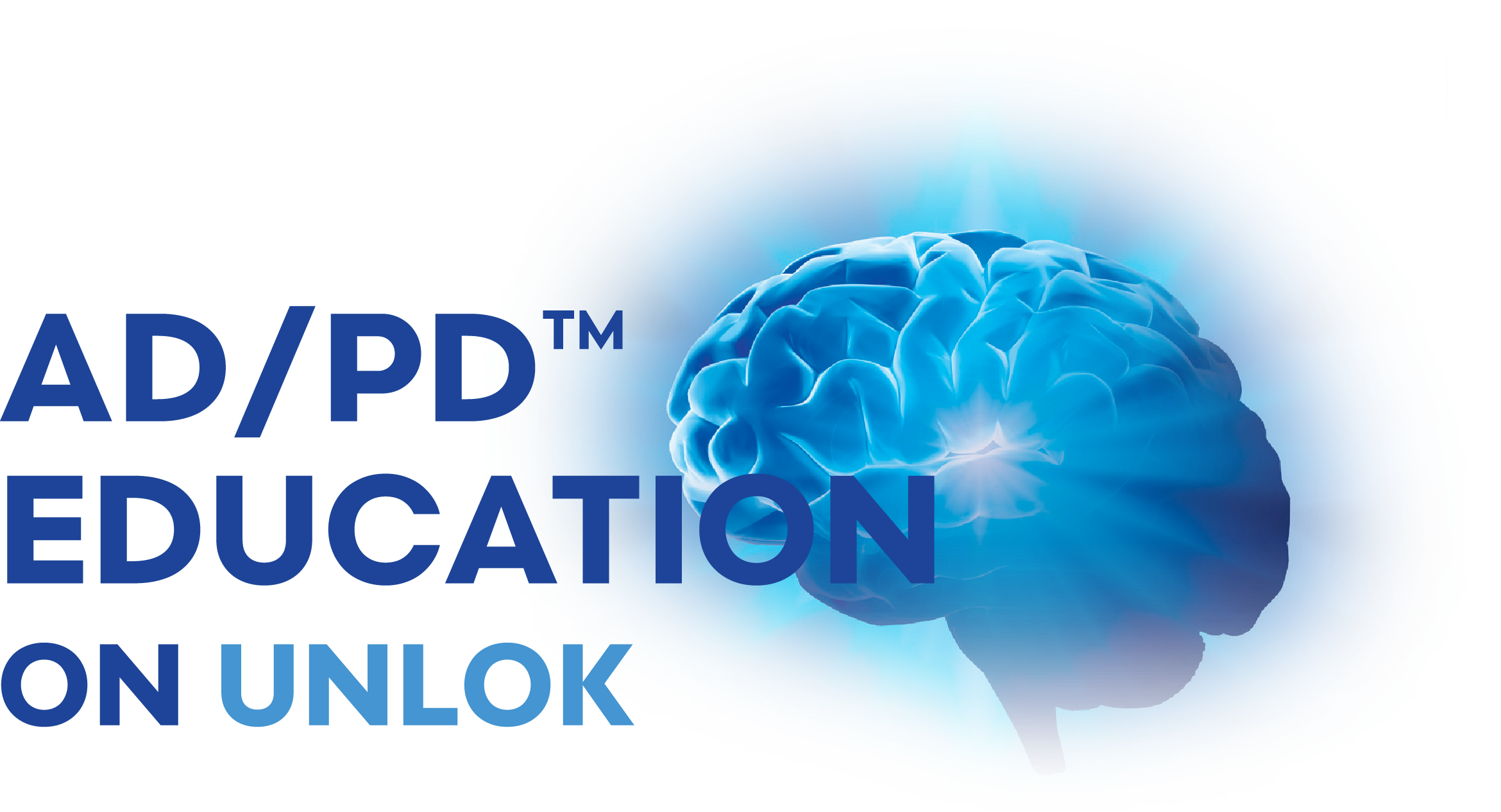 Welcome to AD/PD™ on UNLOK!
The Online Community for all Neurodegenerative Disease Professionals
Welcome to your new AD/PDTM Education portal. We have created a new eLearning experience for you, with new content, and improved functionality.
Your previous eLearning portal: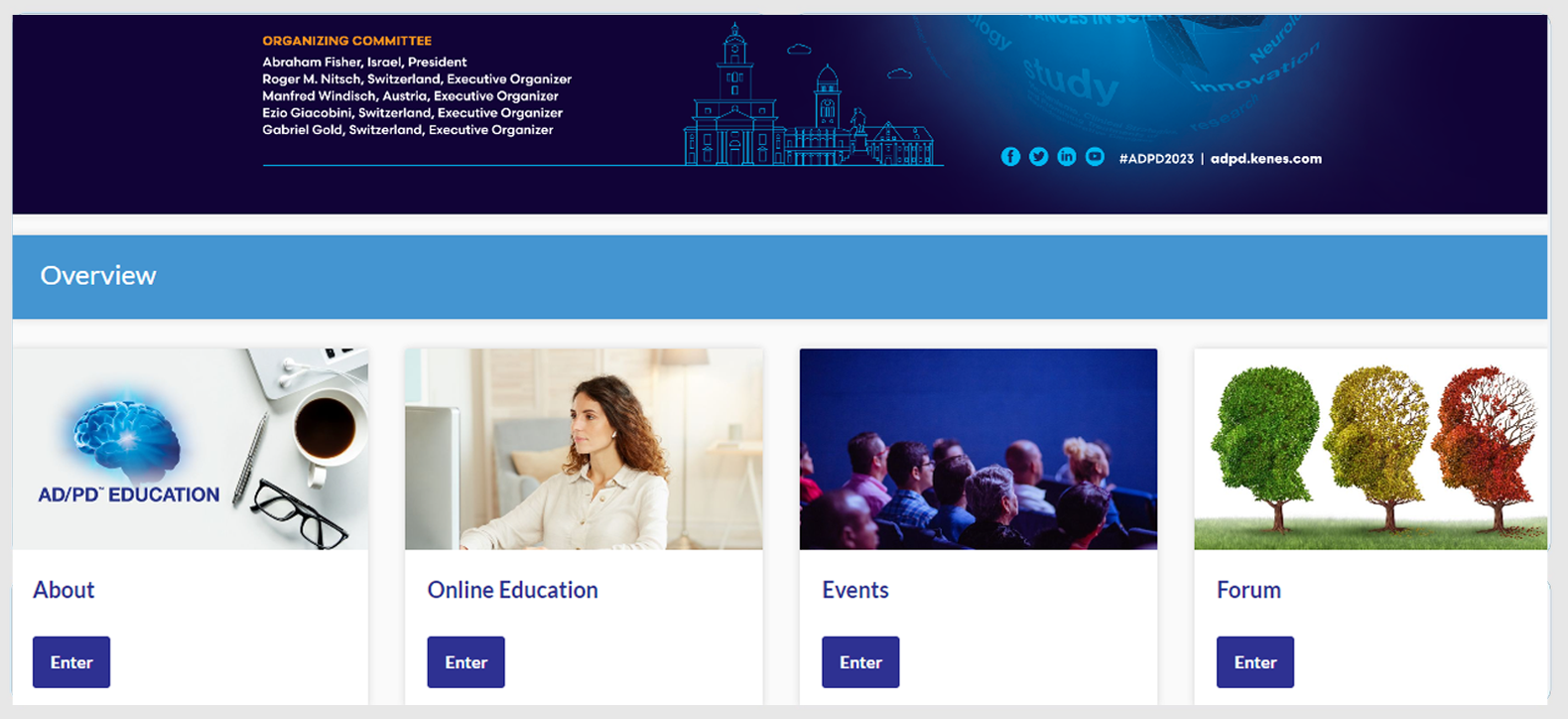 …is now upgraded & part of UNLOK!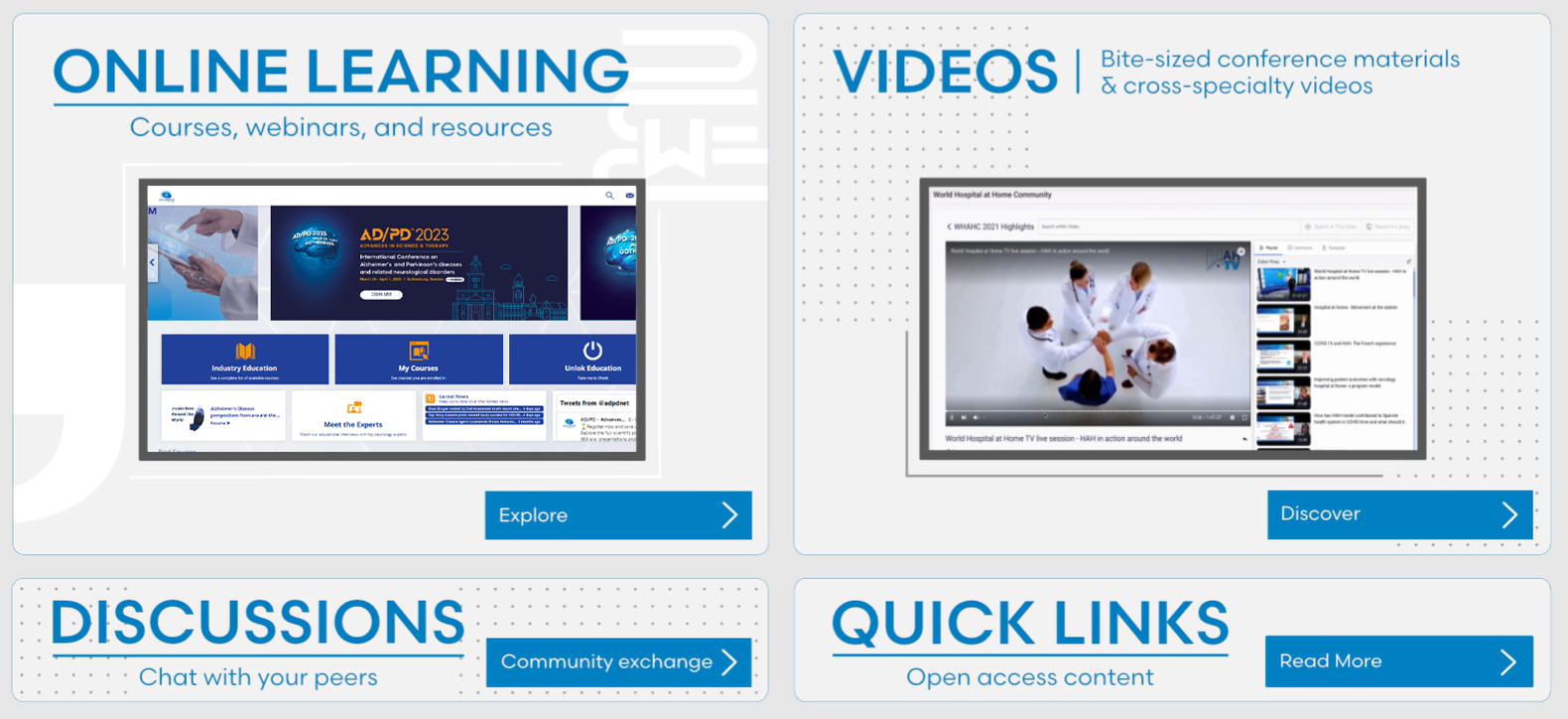 Sign in
Already a member of UNLOK? Sign in to the platform using your email address and password.
Explore all the different educational options and navigate to specialty courses and more.
Sign in
Registration
Not a member of UNLOK? It is completely free!
Register today and access cross-specialty continuous medical education and more.
Register Now