This Training Course looks at the fundamentals of implementing and operationalizing a hospital-at-home program.
It is the building blocks to help you build your own program and therefore is designed for any health system leaders, clinicians, administrators, or anyone involved in implementing, operationalizing, or a clinician, for a hospital-at-home program.
This course consists of an Introduction and 5 learning modules. Each module takes approximately 15 minutes to complete. Each module ends with a quiz that you need to pass to receive your certificate.
This course is created by Karen Titchener and is based on her research and expertise and does not claim to be exhaustive.
ABOUT THE AUTHOR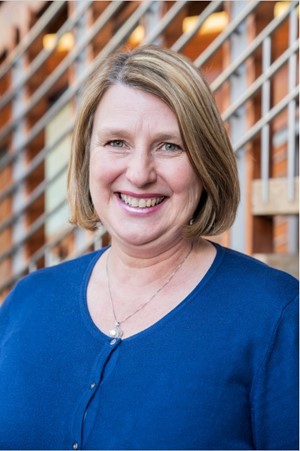 Karen Titchener Msc NP RN
VP Hospital at Home Operations Maribel Health
Karen Titchener, NP, and VP of Hospital at Home Operations Maribel Health has over 20 years of experience developing and implementing 7 Hospital at Home programs both in urban and rural settings in both the United Kingdom (NHS) and in the United States. Karen utilizes her multinational experience to innovate, grow, scale, and deliver high-quality Hospital at home outcomes. Most recently, Titchener launched a highly recognized and innovative oncology Hospital at Home program at the University of Utah Huntsman Cancer Hospital. Titchener's largest program to date was the London program she launched which includes more than 80 clinicians on staff, serves more than 3,000 patients yearly, and maintains an average daily census of approximately 95 patients. She is now working with an organization that helps health systems develop and implement their hospital-at-home programs.
Email: Karen.Titchener@maribelhealth.com – Twitter: https://twitter.com/karen_titchener
"The hope for this training series is that you will enjoy it, learn from it, and be part of the community to move HaH forward at speed to transform acute care in the community across the world. The hope is you will be equipped to develop a successful program and that this will inspire you to do so. Enjoy and be successful" – Karen Titchener