Dear members of the AD/PD™ Education Community,
After 6 months, the wait is finally over. The AD/PD™23 Conference Recordings are now available in the AD/PD™ Education Portal on UNLOK!
The best part is that joining AD/PD™ on UNLOK is completely FREE of charge!
Explore a wealth of information
Some tips to get you started
Once you have logged into UNLOK, go to "Videos" on the right hand side.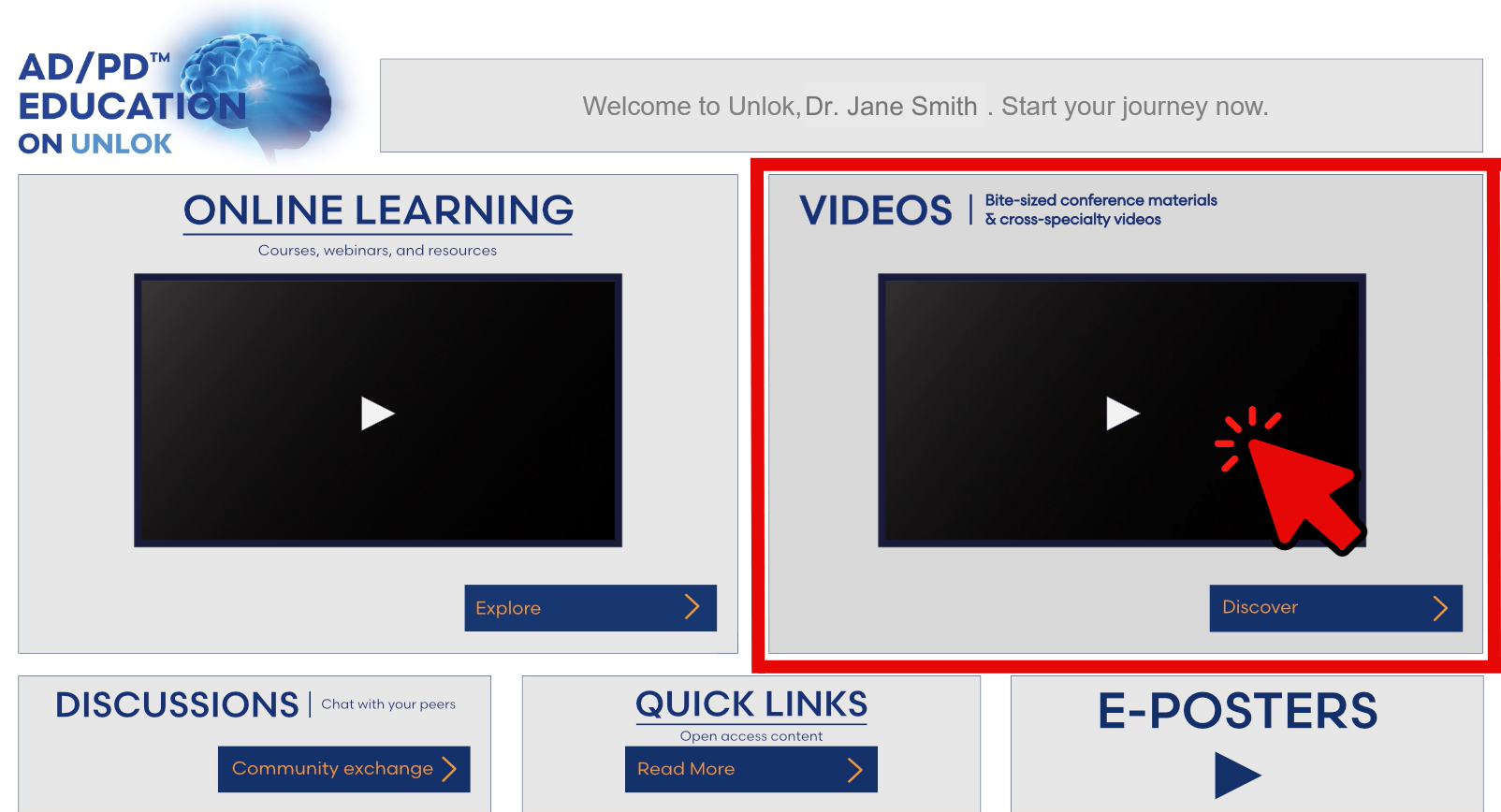 In the portal you will find more than 100 hours of content!
Not sure where to start?
We have chosen a few highlights for you, out of the most watched and highest rated presentations of the event.
The First Disease-Modifying Treatments for AD: A Glass Half Full (Plenary Lecture)
Speaker: Dennis Selkoe, MD, The Vincent and Stella Coates Professor of Neurologic Diseases, Harvard Medical School, Co-Director, Center for Neurologic Diseases Department of Neurology, Brigham and Women's Hospital
CSF and Blood Biomarkers for Alzheimer's Disease – Pathophysiology, Diagnostic Algorithms and Therapy Monitoring (Plenary Lecture)
Speaker: Kaj Blennow, MD, PhD, Professor and Academic Chair in Neurochemistry University of Gothenburg and Sahlgrenska University Hospital
Disease Modifiers for Alzheimer's Disease -A Regulatory Perspective (Plenary Lecture)
Speaker: Yaning Wang, PhD, Createrna Science and Technology, Former Director of Division of Pharmacometrics, Office of Clinical Pharmacology, US Food and Drug Administration
Do you already have a free account?
No account yet?